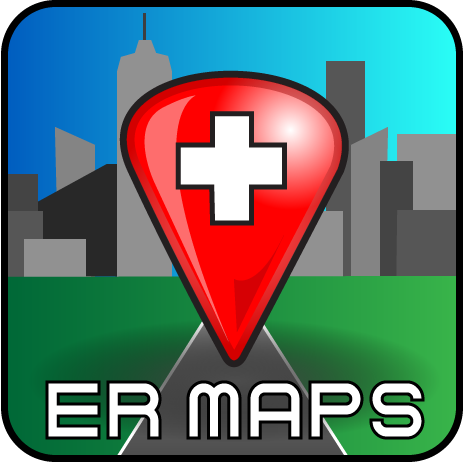 Find the closest ER. Fast.
Doing our part for Covid-19
In light of the current pandemic, we have decided to do our part by making ER Maps free to all - no ads, no fees, completely free. We have also tailored it to promote a more organized pandemic response.
By giving the public up-to-date statistics on ER wait times, hospital bed availability, and ventilator availability, we hope to evenly spread patient load across hospitals to relieve those hospitals hardest hit.
ER Maps is testing a crowd source feature to provide the most accurate and up-to-date hospital data, including locations of pop-up clinics around the country. We need YOU to help in this effort by updating wait times and status updates from your hospital visits.
Please feel free to submit a query below with any questions, concerns, or partnership opportunities.
How the App Works
Select an emergency.
We have curated a huge database of ER's across the U.S., categorized by the main time-sensitive emergencies. Select the emergency which corresponds to your needs.
Choose a hospital.
ER Maps shows you the three nearest ER's for your emergency, along with estimated travel time and the CMED number so you can let the ER know you're coming.
Get directions.
Whether you prefer Apple Maps or Google Maps, just select your hospital and you immediately have directions to the ER of your choice.
Simple, Streamlined Design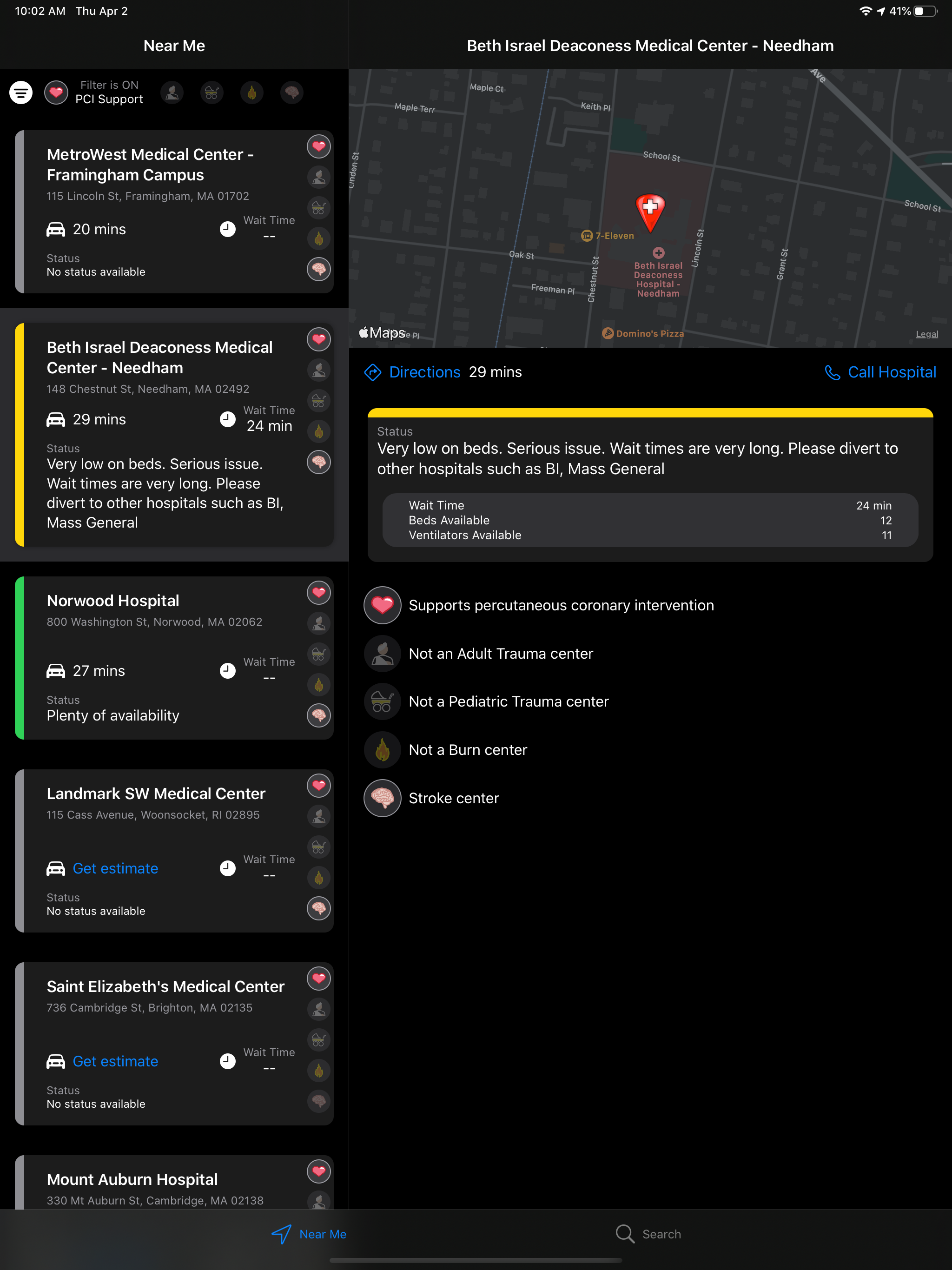 There's not much margin for error when you need to get to the ER for an emergency. Whether you're an EMT driving an ambulance or you just want to be prepared, ER Maps is an invaluable tool to have in your pocket. No matter where you are, we have you covered. With a huge database of U.S. hospitals, locations, and phone numbers, ER Maps ensures you can find the closest hospitals within seconds.
Who is enjoying ER Maps?

We teamed up with Cataldo Ambulance Service (Boston, MA) to help their EMT's with a custom version of ER Maps
We implemented the ability to connect their EMTs with thier dispatchers via phone
Customize info pages with company protocols
Company logo displayed throughout app
Easy distribution through Apple's Volume Purchase Program
Pricing Now Free!
Features:


Live-updating hospital statuses, wait times, and more
Filter by Trauma (Adult and Pediatric), Burn, Heart, Stroke Centers
All hospitals in the USA
Apple Maps integration
Search for any hospital, whether you have cell service or not!
Main phone number for each hospital
The Team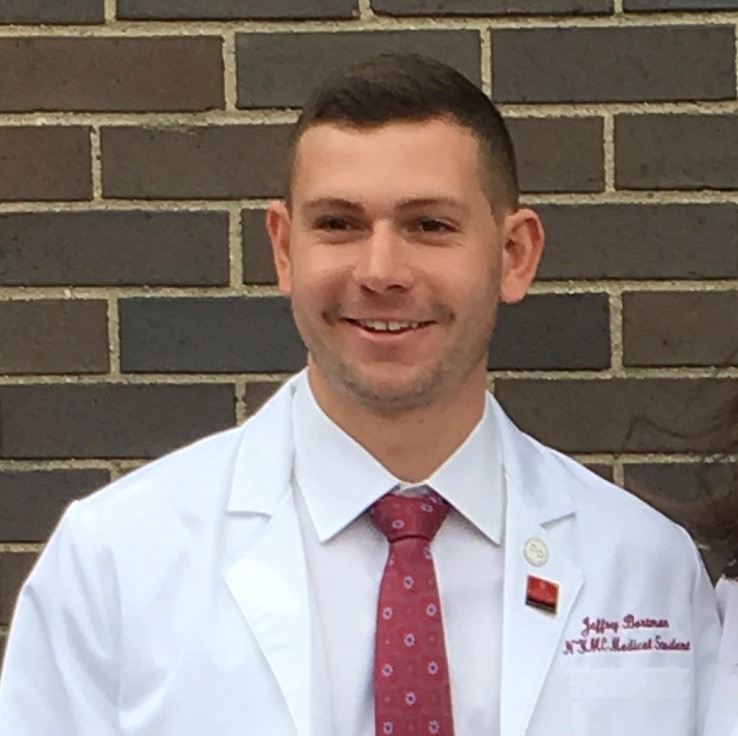 Jeff Bortman
Founder, President, COO
Jeff is currently a second year medical student at New York Medical College where he is pursuing his M.D. Jeff graduated from Tufts University ('17) where he received his B.S. in Biology.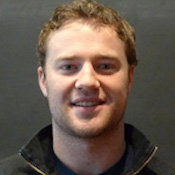 Ryan Rizzo
Founder, CEO, CTO
Ryan is currently the iOS Development Lead at Interpro Solutions. Ryan graduated from Middlebury College ('17) where he received his B.A. in Computer Science & Economics.